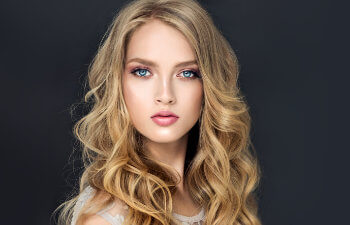 Discover the allure of human hair wigs. Unlike synthetic fibers, human hair wigs are made from real natural hair, making them highly sought after. At Shuly Wigs, we source our hair from various regions to create the most beautiful and natural-looking wigs.
Types of Human Hair Used to Create Wigs
There are four main types of hair used in human hair wigs: European, Chinese, Indian, and Indonesian. Each type has its own unique properties and is used to create different styles of wigs.
European (Caucasian) hair is known for its strength and easy styling. It is fine and lends itself to a shiny appearance. However, due to its scarcity, European hair wigs are higher priced.
Chinese hair is commonly used in human hair wigs. It is straight and thick, making it durable and able to withstand heat and chemical processes. Wigs made with Chinese hair are more affordable.
Indian hair is similar to Chinese hair but finer, resembling European hair. It adds bounce and can be styled with waves or textures. However, it doesn't respond as well to heat or chemicals.
Indonesian hair is known for its strength and durability. It moves naturally, giving wigs a realistic look. Indonesian hair wigs are more affordable compared to European hair wigs.
In addition to these four types, there are other countries with hair conducive to creating beautiful wigs:
Cambodian hair is available in three textures and can handle heat styling well.
Malaysian hair is fine, silky, and easy to style.
South American countries like Brazil and Peru also have good supplies of human hair donations for wigs. Brazilian hair is curly, bouncy, and adds volume, while Peruvian hair is soft and thick.
At Shuly Wigs, we use high-quality human hair in all our wigs. Our Studio Line wigs are made with processed human hair from South America, while our European Line wigs are made with non-processed European hair.
Experience the beauty and confidence that comes with wearing a Shuly wig. We are a full-service human-hair wig salon, offering styling and care services. You can also purchase our wigs online and enjoy the same quality as our salon wigs.

Human hair wigs are becoming increasingly popular for people looking to change up their hairstyle and add a touch of glamor to their look. But what kind of hair is used in these wigs? The answer will vary depending on the type of wig you purchase, but genuine human hair will typically be used in high-quality wigs.
Wigs made from human hair have the most natural look and feel, which makes them a popular choice for those looking for an authentic feel. Human hair wigs often come in many different styles and colors, and they can be styled and colored just like your natural hair. They're also often more durable and long-lasting than synthetic wigs and can be washed and styled with heated styling tools.
When shopping for a human hair wig, it's important to take into consideration where the hair has come from. The best quality wigs are made with genuine human hair that has been hand-selected from a single donor. This hair typically comes from countries like India or China, and it is often treated with the utmost care and respect.
It's also important to consider the texture of the hair when you purchase a human hair wig. High quality wigs are made from 100 percent human hair and may come in straight or wavy textures. The texture of the wig can be determined by the type of hair used, and it's important to understand the differences to choose the right texture for your look.
When shopping for a human hair wig, it's important to make sure you're getting a quality product. Genuine human hair wigs offer a natural look and feel while being a durable and long-lasting option. Be sure to check where the hair has come from, the texture of the hair, and its overall quality before making your purchase. With proper care and maintenance, your human hair wig can last for many years.