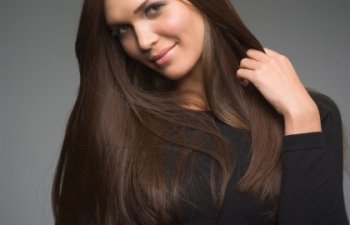 Wearing a wig is a great way to change things up, give yourself a new look, protect your hair while it grows out and more. Wigs are a wonderful solution for many issues. They allow you to have fun, experiment with style and color and they can protect your natural hair. Whatever your reasons for wearing a wig, taking care of your wig, your hair and your scalp are important to prevent damage and problems from developing.
Wigs Are Not Bad for Your Hair
People sometimes question whether wearing a wig is bad for your natural hair. When used properly, a wig does not cause damage. However, it is important to choose the right one. Your wig should have a good wig cap. There are many styles of wig caps from which to choose. At Shuly Wigs, our stylists help you make the best decision.
The fit of your wig is important as well. We measure your head and ensure that your wig fits your head correctly. When a wig is too big, it can slide and cause discomfort throughout the day. A wig that is too small can cause headaches and cause your natural hair to break off along the edges. Tight wigs also restrict blood flow to your edges and interfere with hair growth.
When you have a wig that fits well, a wig cap that is comfortable and a style you enjoy, you can wear it with ease. The right wig provides the protection you want for your natural hair and it makes you feel great because you look beautiful.
Take Care of Your Hair and Scalp
Wearing the perfect wig can make you feel wonderful. Still, it is important for you to continue to care for your natural hair. This is even more important for individuals who are wearing wigs to let their natural hair recuperate from damage.
A scalp massage after you remove your wig is a good practice. This stimulates blood circulation. The extra blood carries more oxygen and nutrients to the hair cells and helps with regeneration.
Moisturizing your hair is important as well. Keep your hair well hydrated, especially the ends, which can become dry and brittle. Wash your hair regularly to remove dirt and bacteria. Remember to take out braids or cornrows to relieve stress along the parts.
Follow Best Wig Practices
When proper care is applied, you can wear a wig on a daily basis with no problems. On the other hand, little bad habits can lead to an irritated scalp and hair damage.
Remove your wig at the end of the day. You may be tempted to fall asleep in it, but take it off before you turn in for the night. Showering with your wig on can be another temptation, but it is not advised. There is conflicting advice on the internet about this practice, but for best wig practices, you should leave your wig out of the shower.
Keep your wig clean. Just as your natural hair needs to be washed and moisturized, your wig also needs care. This is especially true if you wear a wig on a daily basis. At Shuly Wigs, we offer advice on how to take care of your wig and we provide services to ensure it stays in good shape.
Even though you may have a human hair wig, there are products made specifically for the care of wigs. Proper washing and conditioning of your wig will help maximize its life.
When not wearing your wig, it is important to store it properly to prevent damage. Ideally, you have a wig stand or mannequin head. When stored properly, you wig is less likely to become tangled. Also, storing it out of the reach of children and pets will keep it from being damaged.
Our stylists at Shuly Wigs can help you choose the perfect wig for your lifestyle and we will show you how to care for your new purchase. Make an appointment today to speak with one of our team members and get ready to enjoy your new look.