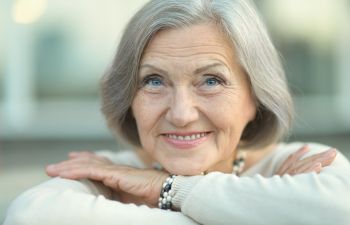 When it comes to wearing wigs, sometimes it can feel intimidating trying to find the best application methods to provide a fit that is cute and simultaneously comfortable. Purchasing a quality wig is the first step, but even the best wig can feel uncomfortable without the correct application. Shuly Wigs is here to help advise and assist you in having the most beautiful, flawless wigs worn with ease and comfort.
Cute Meets Comfortable
When shopping for the perfect wig, it's impotent to choose one that fits your lifestyle. We find that people feel the most confident when they feel good inside and out. Making sure your wig is easy to wear and comfortable when you're at home or on the go is beneficial. Here are some tips on how to have the perfect fit, keeping your wig in place and flawless all day without irritation.
Where To Wear
The placement of the wig is an important aspect of comfortable wear. We find that a great rule of thumb is to measure by your natural hairline. Too far back or too far forward can make it feel like the wig is slipping off and nobody wants that! Placing the wig just a touch behind your natural hairline should give the perfect fit!
Tie It Back!
Whether you choose to use a wig cap or not, tying your hair into a small bun before getting the wig in place on your head will give you a more natural look and a more comfortable feel. We find that if you place the bun on your head where you want the most volume on your wig, this will allow the most natural appearance.
Pin It to Win It
We know it can be annoying readjusting your wig throughout the day. The simple method is pinning your wig around the sides. This can give you the perfect wear all day long without discomfort or need for unnecessary adjustments. If you want to secure your wig, you can glue your wig on as well. And don't forget about your wig cap! Your wig cap being pinned will add an extra element of durability to your hair routine. We find there are areas to pin the wig cap for the best security and natural look. We suggest the very front of your forehead, your temples and around the back. You can use your pins in an X shape to make sure they're extra secure and don't loosen as you go about your busy lifestyle.
Keeping a Wig Secure on a Hairless Head
It's no surprise that people with hair loss or baldness are more inclined to purchase a wig. But how does one secure a wig without hair? For my hairless beauties, you probably don't want to glue your wig on your scalp, as one does with a wig cap. So, while it may seem counterproductive, you can still wear a wig cap underneath your wig and glue and pin it onto the cap for security. Otherwise, there is always the option of wig tape. Wig tape was created specifically for wearing a wig on a hairless head. It helps keep everything in place and looking fitted and natural throughout the day.
Stay Tuned for More!
Shuly Wigs is happy to help you on your wig-wearing journey. Whether you're an experienced wig wearer or buying your first wig, we are here to help you get the right wig for your lifestyle to keep you feeling comfortable, confident, and voluminous all day every day. Contact us today or stop by our shop in Brooklyn, NY.