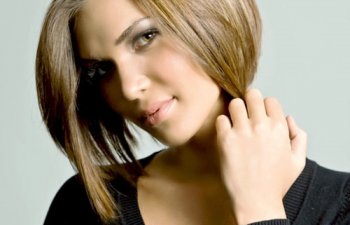 Unexpected hair loss or unwelcome hair loss can be hard to accept. Losing your locks, whether short and sassy or long and luxurious, can affect your self-confidence and leave you feeling down. Losing your hair due to medical conditions or medical treatments is a challenge that can be met and handled successfully with planning and a bright outlook.
Preparing for Hair Loss
If you know you are going to be losing your hair due to chemotherapy or some other medical reason, you can prepare for the loss. If you are going to undergo chemotherapy, you can expect hair loss to begin about two to three weeks after your first treatment.
If you have long hair, you may want to consider having it cut short before treatment begins. By cutting it short before it falls out, not only will you have time to get used to a new look, switching to a wig or other head covering will be less noticeable.
Take pictures of your current hairstyle in the event that you would like to match it with your new wig. If you want to maintain your natural hair color, be sure to save a lock of hair. In this way, your wig can be matched perfectly to your current hair color. The best way to determine a perfect match is to use natural lighting to check. Outdoor lighting or light from a window is best.
Choosing a Style
Replacing your hair can be done in a number of ways. You may desire a full wig to cover your head and restore the look of a full head of hair. You can choose any number of styles, lengths or colors. From fun to conservative, whatever look you prefer can be created with a Shuly wig.
Some women prefer to wear halo hats. These are partial wigs designed to wear with a hat, cap or scarf. Halo wigs are fashionable options for the patient who is not totally comfortable with a full wig and still desires to sport the look of hair. It is also a fabulous option for showing off your fancy head covering without the bulk of a wig underneath. The halo wig also offers the comfort of being cooler option, since the hair is only on the sides and not on the top of the wig.
Schedule Your Consultation
Hair loss can be another upsetting part of an already highly stressful situation. At Shuly Wigs, our stylists are compassionate listeners who specialize in working with the client to ensure a happy result. We offer all of our clients a complimentary consultation before the appointment.
During your consultation, you will have the opportunity to sit down, relax and share with your consultant your vision of what you want to achieve with your hair. We provide a comfortable atmosphere for you to explore your options and help us understand the look you would like to achieve. Our stylists specialize in speaking with clients one-on-one and helping them articulate their desired look.
When you think of all the decisions you make with the help of a specialist guiding you, it only makes sense to get guidance when choosing a wig for such an important cause. Our specialists have the compassion to understand the emotions behind losing your hair due to a medical condition or treatment. They also know how to provide the assistance needed for you to make the best decisions for the most appealing look. We also love it when our clients ask us for help and advice.
Goodbye Bad Hair Days!
Losing your hair can be a very emotional and frightening experience, and at the same time, you may find that trying different styles and colors that you never would have tried with your natural hair may spark joy for you. You might even join the ranks of women who buy more than one wig so they can change their appearance to suit the mood, outfit or occasion.
Unlike your natural hair, your Shuly wig will always look good. Kiss those bad hair, bed head and unruly hair days goodbye! Who knows, maybe like some of our clients, you will continue to wear your wig(s) after your hair grows back. It's great for hiding your hair when you don't have time to get it done.
Schedule your consultation with one of our expert stylists today. Give yourself permission to try new colors and styles. You may find yourself smiling and bringing a smile to those who love you.