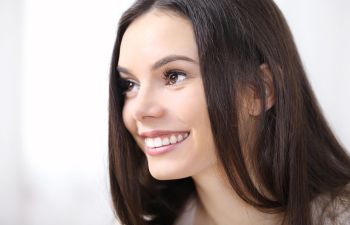 The reason you are choosing a new wig is not as important as making sure the wig you choose is of high quality. Whether your preference is human hair or synthetic, for the best fit and most natural look, getting a quality wig is imperative. Knowing what to look for and what questions to ask when you go shopping for your new wig will help you bring home a wig that will fit like a dream, look like a million bucks and serve you for a long time.
Making Choices
Deciding which wig is right for you does not need to be a complicated undertaking. A couple of questions to ask yourself early in the process of choosing a new wig may be:
Do I want a human hair wig or synthetic?
Do I want to keep my same basic style, or do I want to experiment with something new?
The answers to these questions will help guide you in your search for the perfect, high-quality wig.
There are other choices to consider as well. In addition to deciding whether you want a human hair or synthetic wig, you will also need to make some decisions about the wig cap. You can find out more about wig caps in one of our earlier posts.
What to Look for in a High-Quality Wig
First, do not be taken in by high-pressure sales. Take your time when making your purchase so you can get the wig that best suits your purposes – even if your purpose is just having a little fun with hair.
A high-quality wig is going to look natural. With human hair, this is less of an issue than with synthetic hair wigs. The hair on the wig should look and feel natural and be easy to handle. High-quality synthetic hair can look and feel very similar to human hair, though styling options are limited.
Regarding longevity, the high-quality human hair wig will be significantly more durable than synthetics. With proper care, your human hair wig can last more than a year even with regular wear. Even a high-quality synthetic wig will last maybe six months with good care. Heat-friendly synthetics have an even shorter lifespan of two to three months when cared for properly.
Human hair wigs offer more versatility in that there are more styling options. Synthetic hair is not always conducive to styling. Heat-friendly synthetics can be heat styled but are still more difficult than human hair wigs. Hot tools cannot be used on many synthetics.
High-quality human hair wigs are made from healthy human hair. These wigs can be expensive, but when you consider the wear, versatility and durability, they are well worth the price. There should be no split ends. The hair should feel full and healthy, not dry and brittle. High-quality human hair wigs do not tangle easily.
Enjoy the Hunt
Looking for the perfect wig should be enjoyable. Your new wig should look and feel great. When you put it on, it should fit perfectly and be snug to your head. Ideally, it will look as natural as your own hair. If you choose a human hair wig, you will also have many options with styling so you can change the length, color or style and still have it looking good all the time. Proper care and maintenance of your wig will add to its lifespan when you start with a high-quality wig.
One way to ensure the wig you get is going to be high quality, is to choose a wig store that has a reputation for selling high-quality wigs. Shuly Wigs fits the bill perfectly. Our premium natural-looking wigs are known nationwide. Our excellence in style, quality and services is what sets us apart. Contact us today to learn more about our beautiful selection of human hair wigs.