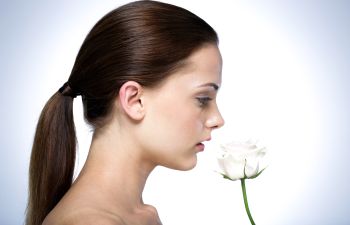 Women love experimenting with fashion and style and when it comes to hair, wearing a wig is a wonderful way to try out different styles. In the summer, no one wants to spend hours in the beauty salon getting their hair coiffed if there is an alternative. Wigs are a great alternative and human hair wigs allow you a great range of experimentation. As you try on different styles, it is important to take care of your scalp and natural hair.
Caring for Your Scalp
Adequate blood flow brings nutrients to parts of the body, promoting health and healing. A good blood flow to your scalp keeps it healthy and encourages your hair to grow. Scalp massages help bring more blood to the scalp. This is important because a tight wig can reduce the blood flow.
Caring for your scalp will help you avoid dry scalp and severe dandruff. These are two side effects of wearing a wig. Anti-fungal oils such as tee tree oil mixed with a carrier oil will help keep your scalp moisturized, healthy and free from harmful bacteria.
Keep Your Hair and Scalp Clean
Washing your hair regularly will keep your scalp and hair clean and prevent the buildup of bacteria. Failure to keep your hair clean can lead to breakage. It also leads to the accumulation of dead skin cells and can cause your hair to smell.
In the hot days of summer, sweating can also cause problems. Sweat is a combination of water and natural salts. Excessive sweating on your scalp can damage your hair and change its texture. It also can affect your wig. Excessive sweat can clog the hair follicles. This can affect hair growth and lead to loss of hair. When wearing your wig, excessive sweating can also cause irritation of the scalp.
In addition to washing your hair to keep it clean, you also want to make sure you keep it moisturized and conditioned. This will prevent it from drying out and keep it healthy. Talk to your hair stylist to determine the best shampoo and moisturizer for your type of hair. Wig caps can dry out your hair, so you should try to remember to moisturize as often as necessary.
For the health of your hair and your wig, avoid putting a wig on if your hair is damp or wet. Not only is it uncomfortable, it can also cause hair breakage. This also creates an environment for bacteria to breed. Putting your wig on when your hair is wet or damp can cause the growth of germs and mildew and you want to avoid mildew growing on your wig.
Let Your Hair and Scalp Breathe
You may wear your wig for a few hours, or perhaps you wear it for most of the day. You should allow your scalp and hair time to breathe if you wear a wig all day. Fresh air and sunshine are healthy for your scalp and hair. Be sure to remove your wig before going to sleep. Store your wig properly to help keep it in good condition. To keep your natural hair healthy, you may want to cover your hair by wearing a night cap or you may want to invest in a satin pillow case.
Wear a Wig Cap
A wonderful way to protect your natural hair is to wear a wig cap. The wig cap serves as a protective barrier between your hair and the wig. They also do a great job of keeping your hair in place under your wig. Wig caps can wick away the moisture produced by sweating.
Your wig can protect your hair and wigs are a wonderful way of changing your style. Whether you are interested in style, growing out your own hair, covering your hair or head, wigs provide many benefits. Just be sure to take good care of your natural hair and scalp when wearing one.
Find your style at Shuly Wigs. We have the best in human hair wigs in a wide variety of styles and colors. Contact us today to schedule an appointment with one of our stylists.