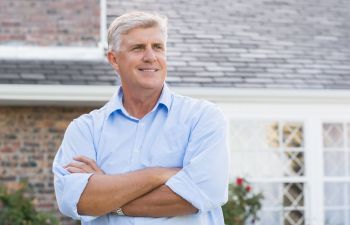 Even though the vast majority of people wearing wigs are women, it is a myth that they are the only ones who wear wigs. Since ancient Egyptian days and before, men have worn wigs. Throughout history, men have worn wigs for various reasons.
Wigs have been worn by men and women down through the ages. During the days of ancient Egypt, people shaved their heads. In order to protect themselves from the sun, they wore wigs. Other ancient cultures known to have worn wigs include the Greeks, Romans, Assyrians and Phoenicians.
In the 16th century, the wig was considered an acceptable form of adornment for men and women. Wigs were also used to cover some of nature's imperfections. Periwigs for men were widely used in the 17th century thanks to Louis Xlll. In 1665, France formed the wigmakers guild and the wig industry became established.
A Symbol of Success
During the 1600s and lasting into the 1700s, the wig became a symbol of success for those in the upper classes. Long, flowing wigs covered the shoulders and back and flowed down the chest. For over a century, wigs were more common among men than women. In fact, certain professions adopted the wig as part of the official dress. In the United Kingdom, the wig continues to be a staple of the official dress in the legal system.
Wigs were commonplace among the aristocracy until the revolutions of the French and Americans. These wars brought an end to certain symbols of social status. The wig was one of those symbols that was wiped away.
Men in Wigs Today
Though it is not a common practice outside of the theater, men in fact do wear wigs. For some it is a matter of vanity; for others, it is a way to improve their appearance when hair loss or thinning hair becomes an issue.
It is becoming more popular for men to wear wigs, although you may never realize it. The average person would not be able to detect when a man is wearing a good wig. If you can tell when he's wearing one, you can be sure it is most likely not a good wig.
The Perfect Men's Wig
Totally natural-looking wigs are available for men as well as women. Wig styles for men are usually very short. A well styled man's wig is customized. These wigs fit the wearer's facial features and meet his needs.
The best wigs for men have lace fronts. These types of wigs offer a natural-looking hairline. Lace fronts eliminate the artificial look you can have with other types of wigs. In addition to a lace front, a good wig for a man will have a monofilament top, or the part in the wig will be monofilament. The monofilament top provides a natural-looking scalp. The hairs on such a wig are hand tied into the cap. This gives the wig natural movement.
Feeling Confident
A man who has a good wig that fits well can feel confident. There are many male celebrities who wear wigs or hairpieces and no one is the wiser. Losing your hair can affect your self-esteem and self-confidence. You may not want to get a hair transplant or you may not be a good candidate for the procedure. A well-fitted wig can be the answer you need for a full, beautifully-styled head of hair. It is nice to know that you do not need to go without hair. The days of the old toupee or "rug" are over. There are styles available for men and women that will meet your needs and enhance your appearance, so you look younger and more attractive than ever.
 Shuly Wigs offers 100% human hair wigs in a variety of styles and colors. For information or to visit one of our stylists, contact us today via email or give us a call.