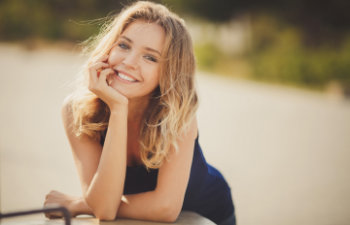 Are you tired of dealing with thinning hair or bald spots? It's time to regain your confidence and transform your look. Hair toppers are the perfect solution for blending faux hair with your natural hair, giving you a seamless and natural appearance.
What Is a Hair Topper?
A hair topper is a small hair piece designed to cover the crown area of your hair and seamlessly blend with your natural hair. These toppers clip onto your existing hair and can be styled to match your everyday look. Unlike wigs or extensions, hair toppers are lightweight and put less stress on your existing hair. They are especially beneficial for individuals in the early stages of hair loss.
Benefits of Hair Toppers
While wigs and extensions have their place, hair toppers offer unique advantages. At Shuly Wigs, our high-quality human hair toppers provide numerous benefits:
Flatter appearance for a natural look
Cover the most common area of thinning, the crown
Blend your own hair into the style
Dyeable to match your existing hair color
Add fullness or create a sleeker appearance
Lighter and more comfortable than wigs
Transition to wearing a wig more easily
Wide variety of styles, sizes, and colors
Don't be surprised to learn that many celebrities use hair toppers to enhance their hairstyles for red-carpet events. These versatile pieces can provide a quick and effective way to achieve a fuller and more voluminous look.
Best Ways to Use Hair Toppers
Using a hair topper effectively takes some practice, but the results are worth it. Here are some tips to help you get the best results:
Brush your hair thoroughly before attaching the topper
Attach the topper about 1-2 cm from your hairline
Style the topper with your natural hair or pre-style it on a mannequin
Blend some natural hair through the topper to hide the transition
Experiment with pins and ponytails for different looks
Consider adding bangs for easier use
Use hair products and accessories to enhance your style
Follow cleaning and care instructions for longevity
Like any hair enhancement, it may take some time to feel comfortable and confident with your new hair topper. But once you master the techniques, it will become a seamless part of your everyday style.
You deserve to feel confident and beautiful. Whether you want to add volume to thin hair or cover balding spots, hair toppers can enhance your natural hair. Visit Shuly Wigs in Brooklyn for premium human hair toppers that offer versatility and superior quality. Call today to schedule your free consultation and discover the perfect hair topper for you.

Having thinning hair can be difficult, but you no longer need to feel limited in how you style your hair. Hair toppers are a revolutionary hair product that provides an additional layer of thickness and volume to your existing hair. Hair toppers can give you the look of a full head of hair while maintaining the natural aesthetic of your natural hair.
Hair toppers are a type of hair enhancement that is worn to cover thinning areas or bald patches on the scalp. Toppers are typically made from natural human hair and have a secure base that adheres to the scalp. Depending on what kind of topper you choose, you can expect to find various lengths, textures, and colors that can be matched to your natural hair.
One of the main benefits of wearing a topper is that it eliminates the time that it takes to style your hair. Hair toppers can be ready to go in minutes, with minimal effort or up-keep. With a topper on, your styling routine can be limited to brushing, conditioning, and the occasional adjustment. There is no need to worry about split ends or taking time to shape and style your thinning hair.
Hair toppers also provide you with greater freedom in the way you style your hair. Toppers come in a variety of base sizes, so you can pick the one that best suits your needs. With a topper, you can get an extra layer of volume and density for your hair without having to wear a wig or other bulky products. You can also choose from multiple topper styles, such as the half topper or full topper, depending on how much coverage you need or want.
Using hair toppers is a time-efficient, cost-effective solution to thinning hair. With a wide range of styles, colors, and sizes to choose from, you can easily find a topper that fits your needs and preferences. With the right topper, you will be able to rock the look of fuller hair without sacrificing the look of your natural hair.