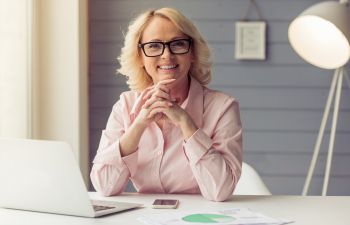 A wig may not be the first present that comes to mind when you're shopping for the holidays but it could be the most long lasting and impressionable! Maybe someone in your life has been interested in trying wigs for a while now, but didn't know where to start. Or one of your loved ones already has a love for wigs but you don't know where to begin when it comes to buying for them.
Shuly Wigs can help you find the perfect wig to purchase for the holidays. Finding a wig that is the correct density, length and style can be overwhelming, so use this handy wig buying guide to give the gift of a wig in confidence this year.
Who Would Enjoy a New Wig?
A wig can be a good gift for men and women alike. Even your teen daughter would be obsessed with being able to change her hair color without the commitment of dying it. And your husband might appreciate a wig more than you do. Anyone can benefit from such a universal gift. If someone in your life has expressed being self-conscious about their hair thickness or density, this could be the present they need to start feeling confident and attractive again.
What are Key Components When Wig Shopping?
Finding the right length is going to help achieve the best style and comfort. You may be tempted to get the longest and most voluminous wig you can find, but that could actually be quite heavy and get in the way if you're new to wearing wigs. Finding something with a high density, without it being overly long or thick, can give you the achieved look without the wig being uncomfortable. Measure your head's circumference in order to find the correct cap size. Comfort is KEY when you're looking for something for everyday use.
Searching for modern styles is an important and fun part of wig shopping. The top three most popular wig designs for 2021 are headband wigs, T-part wigs and wigs with chunky highlights. Headband wigs can be especially comfortable and a great first wig to gift because they are so easy to wear and stay in place all day. The headband is attached to the front of the hairline, making it look effortlessly seamless and natural. Many of these have translucent lace caps in the front in order to blend into your skin and hair tones. Maybe go for something quirky or unusual to get out of your comfort zone, and uncover a new confident look.
Whether you opt for a synthetic wig or a human hair wig there are many different levels of quality that you need to consider. Human hair wigs are usually considered to be higher quality, but they are also a higher price. Human hair is, of course, going to look more natural and have less upkeep as far trying to keep it looking shiny and natural.
Don't rush in and buy the cheapest or most accessible wig you can find. Find a brand that has a multitude of different shapes, sizes and colors. Check reviews and see what other customers are saying about them, and make sure the seller is reputable. Any genuine seller will be happy to give you all the information you need to ensure you get the quality piece that fits your need.
We would love to hear from you and help you select the perfect wig for yourself or a loved one. Contact Shuly Wigs today with your questions and needs to get a head start on your holiday shopping.